6 alternative and inspiring travel ideas for conscious winter lovers
British Columbia is at its most popular in summer, which is the perfect reason to pay a visit in winter and escape the crowds! Well-known for its winter sports and activities there's plenty to do here for the outdoors enthusiast, but it's not all about the skiing and snow.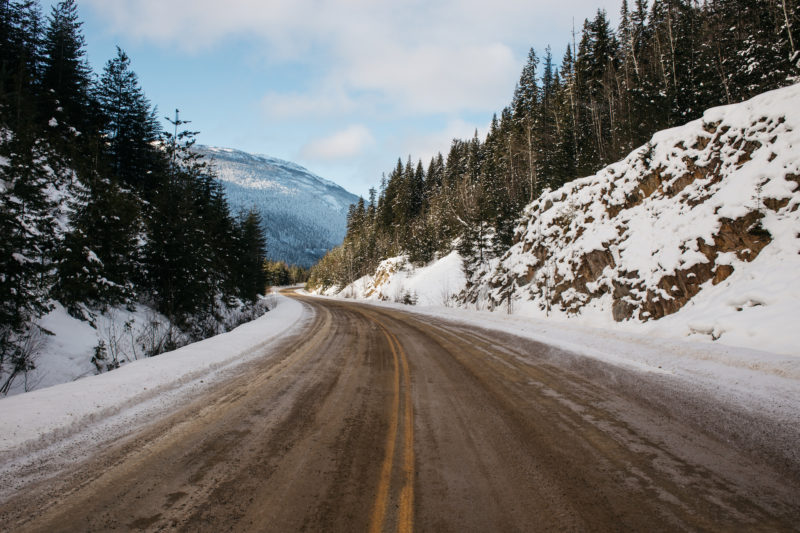 Even if the white stuff is not quite your thing, there are still options for enjoying BC during off-season. Here are some of our recommendations.
Enjoy Vancouver during Off-Season
Vancouver is known for its high cost of living, but in winter hotel prices are the best value they'll be year-round. Vancouver is home to some of the mildest temperatures in Canada, making this a good option to stay a little longer in what is many peoples' favourite city in North America – consistently ranked top among the best cities to live in the world!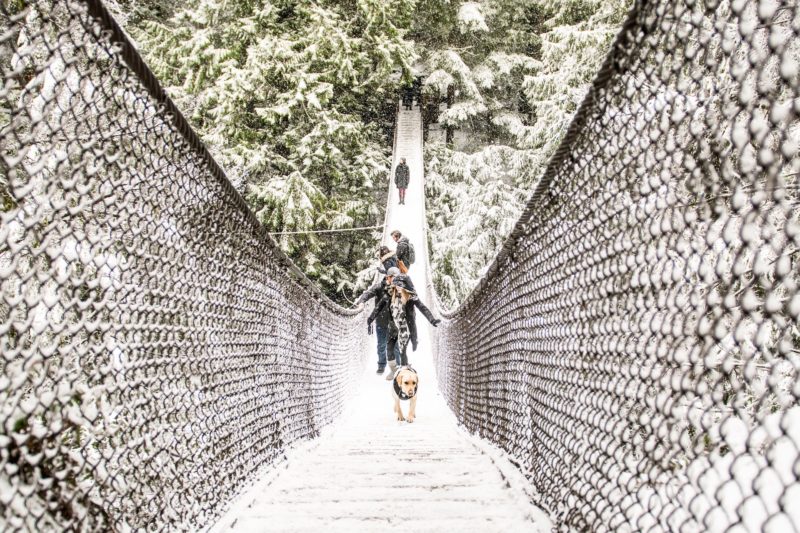 Go Storm Watching along the BC Coast
We may think of vacations as an opportunity to escape the wind/rain, but some of the storms along the coast of British Columbia are worth the journey! If getting wet is not your thing, the atmosphere can be soaked up from the cosy inside of a cabin or from a spa retreat, as you listen to the sound of the crashing waves and power of nature in the distance…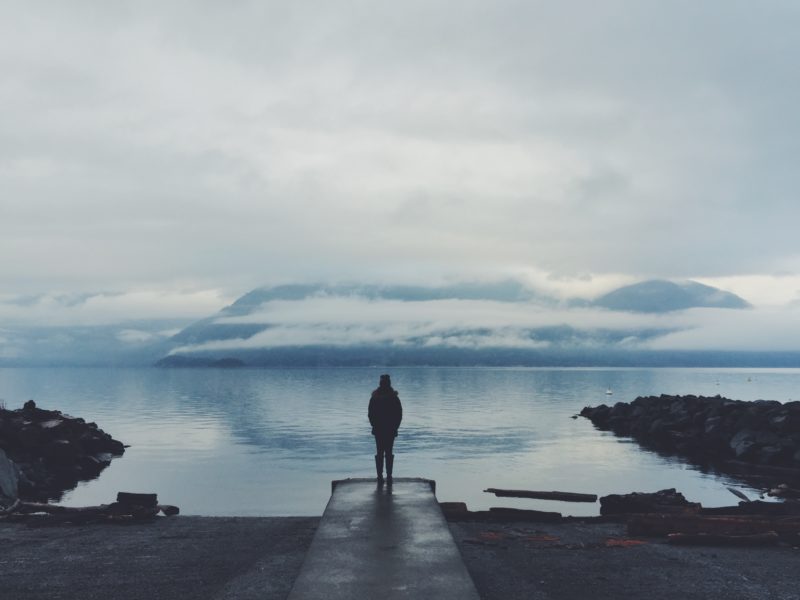 Recommended places for storm watching include Tofino on Vancouver Island, as well as the sunshine coast, north of Vancouver back on the mainland.
Soak in ancient healing at Hot Springs in the Kootenays
"Nupika wu'u" or hot mineral waters were first visited by First Nations peoples, who recognised the healing and relaxing powers of the water after a long day out fishing or hunting.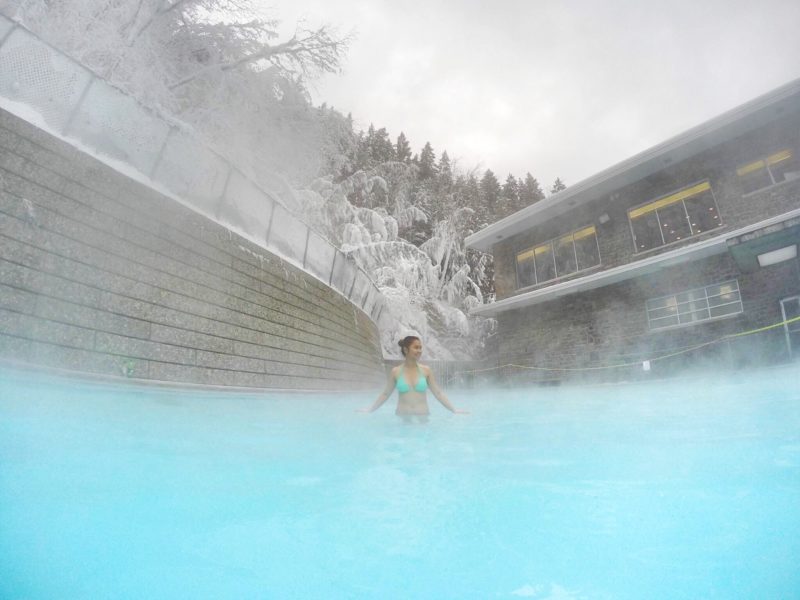 Resorts such as Ainsworth Hot Springs (which is owned by the Ktunaxa people again) are a popular spot to enjoy the magic of the Kootenays, the foothills of the Rocky Mountains.
Hiking in BC in Winter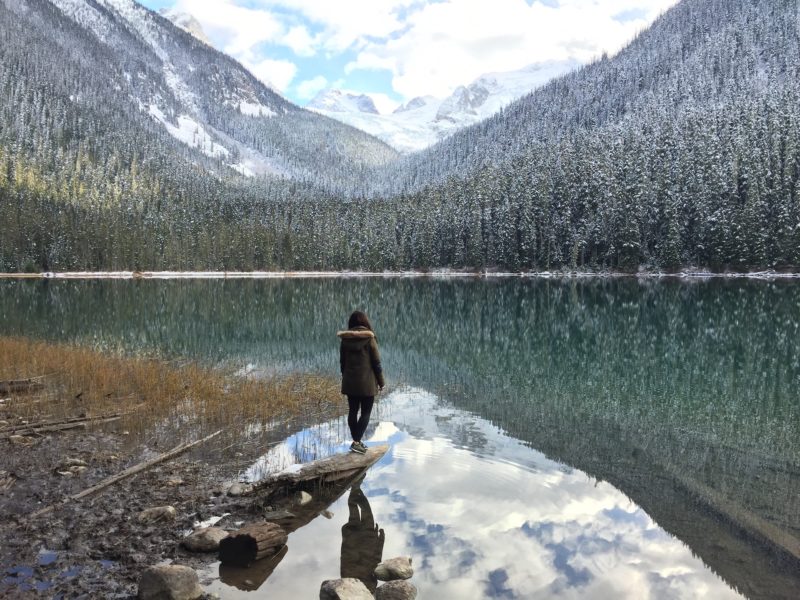 British Columbia has a huge range of options for hiking, even in winter. There are trails on the island and near Vancouver which remain free of snow during winter months, or get your snowshoes on or go on a dog-sledding trail. Take your pick from many of the national parks to head into, some of the top choices for snowshoeing being Garibaldi Provincial Park, with an overnight but for multi day trips. Thompson Okanagan is renowned for dog-sledding.
Island Hop in Winter
If you want to get truly away from the crowds, take a trip to BC's beautiful Gulf Islands, located between Vancouver and Vancouver Island, which are incredibly popular summer getaways.
BC Ferries operate year-round, despite many of the islands all but closing down for the winter, and this is your chance to see their beauty at its least crowded. Salt Spring Island is the best bet for restaurants open in winter, and you can rent a cabin/house. Taking the ferry with your own car is recommended.
Skiing! 
If there's one thing BC is best known for in winter, it's the skiing. The world class resorts of Whistler and Revelstoke draw in the crowds for skiing, snowboarding, heli-skiing and cat-skiing (no cats are involved, this refers to the use of snow-grooming machines to clear backcountry areas for skiing off the beaten path!).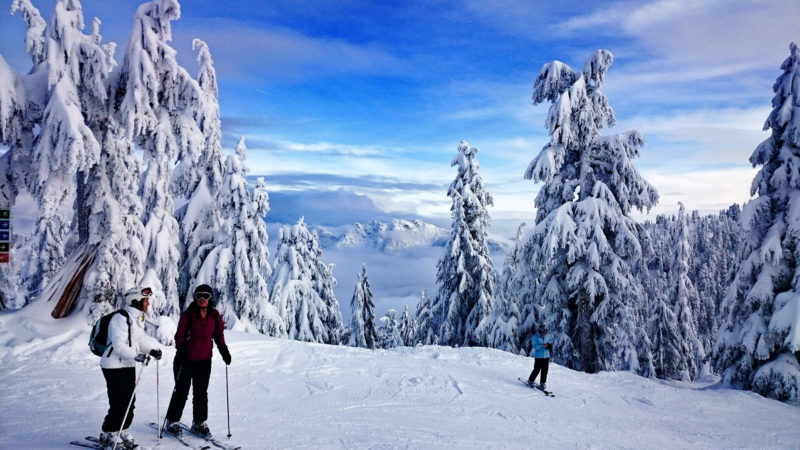 BC is home to 10 mountain ranges and 13 ski-resorts, so finding a quieter spot is possible. Or, if you want to go to Whistler, you can try visiting during shoulder season (November – December) as the resorts open but before the Christmas crowds arrive. January and February are peak skiing season in BC.
Read more on sustainable travel in British Columbia here.
Our Other British Colombia Posts
Best Forests In British Colombia
Best Lesser-Known National Parks In British Colombia
British Colombia Wildlife Experiences
The Great Bear Rainforest In British Colombia
Best Islands In British Colombia
Travel Inspiration and Inside from Positive Travel