3 reasons why island are perfect eco-friendly and romantic hideaways
Islands seem to be perfect romantic hideaway plenty of sunshine, turquoise pristine waters and white sand beaches. Colourful sunsets, candle light dinners and relaxing spa treatments. The more adventurous romantics can immerse themselves in the most spectacular marine sights by snorking or diving. Alternatively, one can take a leisurely stand up paddle (SUP) or kayak tour of the iseland.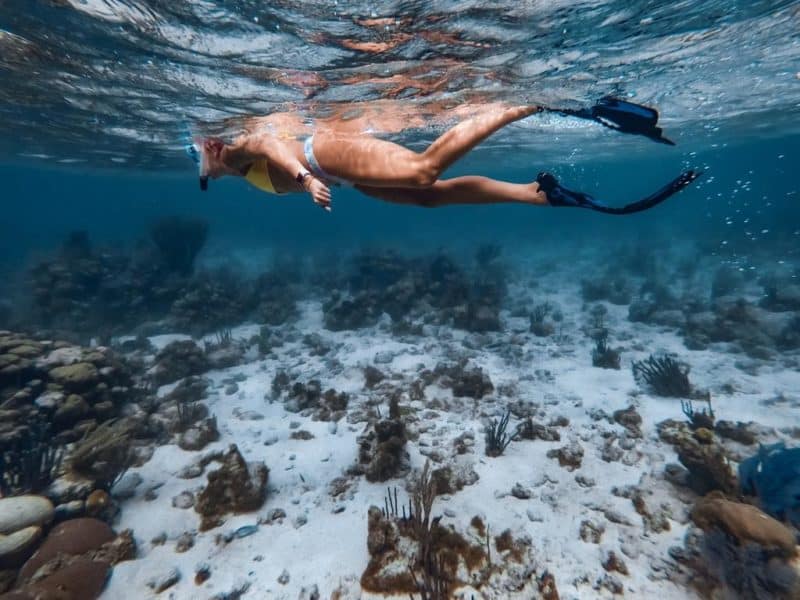 However, island resorts also have a distinctive eco touch. Here is why.
Enjoying and Protecting Biodiversity
In fact, islands are biodiversity hotspots and home to rare species accoring to Island Conservation. Islands are home to 20% of all bird,reptile, and plant species. Many of these are unlike any others and found nowhere else in the world. Because isolation is a driver of speciation, island species display an astonishing variety of traits.
Many island resorts have set as part of their mission the protection and conservation of marine life and island eco-sysetms. This is the case of most of our private iseland +host, including Bawah Reserve and Royal Belize Private Resort.
Bawah Reserve is a great example of eco-systems conservation. The natural forest on the island is rich in biodiversity and contains many species of trees. They have high conservation value. There is an ongoing reforestation project to irrigate and grow a new forest in areas where the canopy has become depleted. The mangroves are also extremely important in sustaining marine life (acting as a nursery to protect juvenile fish), and supporting the growth of other types of vegetation.
The islands provide important nesting beaches for sea turtles such as the Green Sea Turtle (Chelonia mydas), and Hawksbill (Eretmochelys imbricate), which are vulnerable to predation by both humans and lizards. Recent work overseen by they marine biologists includes relocating turtle eggs to nests in locations where they can be better protected, significantly improving the rate of successful hatching. A range of Bawah branded, locally made 'reef-friendly' sun screen and other products are available for guests to purchase on the resort.
Harnessing the Wind, the Sun and the Sea
However, island resorts are also pioneers in using the latest green and clean technologies. They generate electricity, produce tap and drinking water and treating waste by harnessing the forests of nature. Because of their isolated nature they have to find ways to be self-sufficient. And they have fully embossed solar and wind power, as well as rainwater collection and sea water desalination.
"Water is a highly precious resource in our island ecosystem" according to Bawah Reserve. Rainwater is collected from the roofs  and carefully stored for later use.  The resort uses a desalination plant to create drinking water. This plant removes salt and other impurities from seawater and works using reverse osmosis, microfiltration and nanofiltration. All wastewater is collected and pumped to a series of treatment areas: aerobic, non-aerobic, filtration system including UV, biological pond, and reed bed system.
Teaching sustainability
Thatch Caye Resort, for example, runs mostly off of solar and wind power. They also collect rainwater and have a desalination plant they use for water source. The island protects the reef and marine life while also teaching the guest about the environment.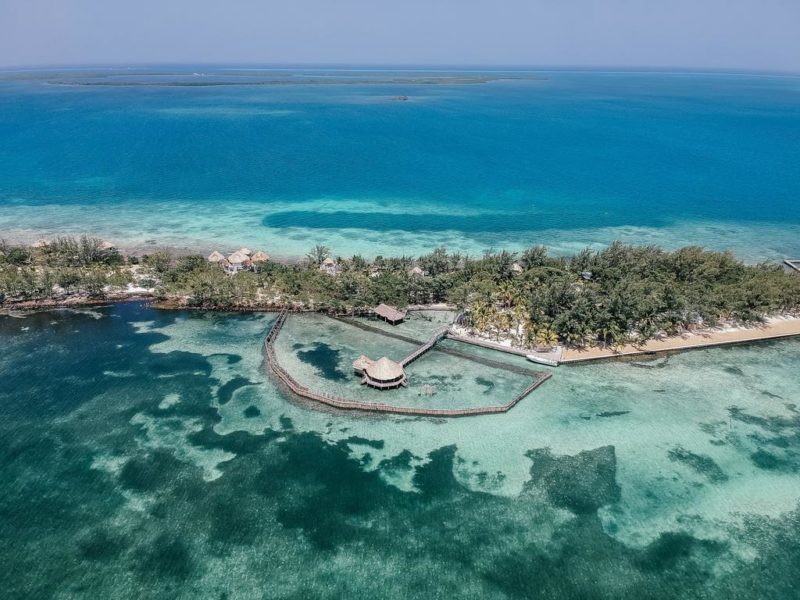 The Belize are gifted with a beautiful, yet fragile, natural environment and Muy'Ono Resorts are committed to protect them. They focus on eliminating any potential negative impact associated with they operations and encourage their guests to do the same. Knowledgeable guides educate the guests on reef and wildlife conservation.
Travel Inspiration and Inside from Positive Travel