Travel inspiration to infuse sustainability into your next trip to the Netherlands.
The Netherlands is increasingly being recognised as a sustainable travel destination.  Visitors wishing to ensure they have a positive impact while they travel, the Netherlands stands out as a destination that offers these possibilities.
Why is Holland so popular?
The Netherlands is a picture perfect cliché destination. It attracts approximately 16 million tourists each year. Visitors directly contribute more than 72 billion euros to the Dutch economy. Many visitors come to see the classic attractions of the Netherlands such as the quintessential windmills, or stroll alongside the idyllic canals of many of the beautiful neighbourhoods, like Jordaan in Amsterdam. Of course the historic and cultural museums of Van Gough, Anne Frank and the Rijksmuseumalso draw major crowds. Finally, no visit is complete without eating lots of delicious Dutch cheese and experiencing the spectacular display of tulips.
A few fun ways to infuse sustainability into your next Netherlands trip
Walking and Riding
The Netherlands is not a big country and many cities are ease to walk in, like Utrecht, Delft and Rotterdam. The central attractions of Amsterdam are also fairly close together and can easily be explored on foot.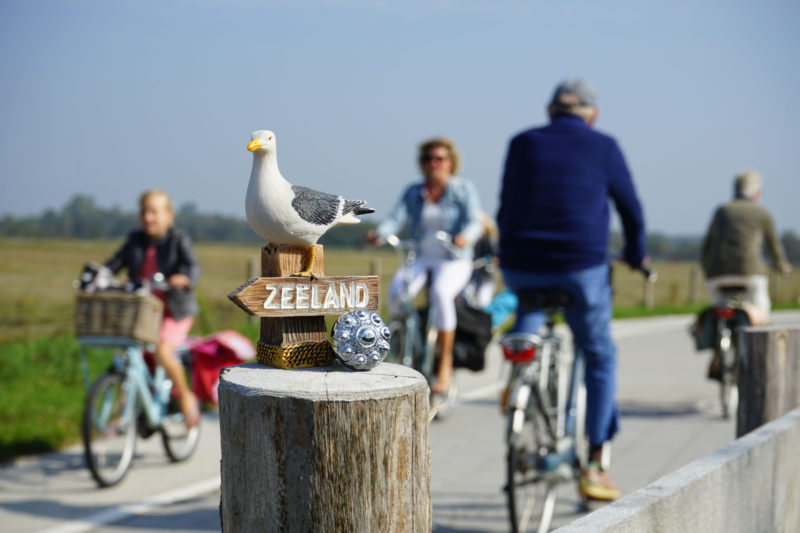 However, if you don't feel like walking, you can always – do as the locals do– and ride a bike. Bike rentals are easy to find throughout the Netherlands and many hotels and hostels offer free bike usage during your stay (check before you book). If you need to travel a longer distance, don't worry, the Dutch rail system is proudly CO2 free. Whether you decide to walk, ride, or take the train, you can enjoy moving around sustainably in the Netherlands.
Sailing with a Sustainable Twist
The canals are a favourite tourist attraction and the Dutch relationship with water is special. If you want to admire the beauty of the canals while also helping the planet, a social enterprise called Plastic Whale offers exactly that experience. Plastic Whale boats sail in Rotterdam and Amsterdam. They are open to anyone and everyone who want to help create plastic-free waterways. They also create new products from the collected plastic. So your visit can also contribute to the circular economy by closing the materials loop. Plus, it's a fun way to meet other like-minded sustainable visitors. Definitely a unique, Dutch, positive travel experience on many fronts.
Ethical Consumption
The Netherlands offers a range of environmentally responsible and community oriented food options. For example, Instock operates according to a zero-waste policy by using left-over food from Albert Heijn. Dignita creates delicious food while supporting vulnerable groups, with a particular focus on helping victims of human trafficking to become socially autonomous. If you are visiting Den Haag, don't miss Conscious Kitchen. It is a group of volunteers that collect fruit and vegetables from the Haagse Markt (that would otherwise go to waste) to create a delicious weekly community meal. And it can be enjoyed by donation a little something.
In terms of clothes, if you want to pack light and look your best, it might be worth checking out some of the sustainable shopping options. For example, LENA fashion library offers a range of clothes that can be borrowed and returned in exchange for a monthly subscription. A great way to eliminate excess baggage worries, enjoy a wide variety of fashion and reduce your environmental footprint.
These are just a few ways the Netherlands offers an eco-friendly travel destination, whereby you can use your spending power and actions to pack a punch toward a more sustainable future for all. If you have a sustainable travel experience in the Netherlands, feel free to get in touch, we would love to hear from you.
Travel Inspiration and Inside from Positive Travel