Most Sustainable Ski Resorts in Switzerland
Ski resorts do not always have the best record when it comes to sustainability. But things are beginning to change. In Switzerland, and around the world, there are plenty of resorts that are trying to go greener to keep things white.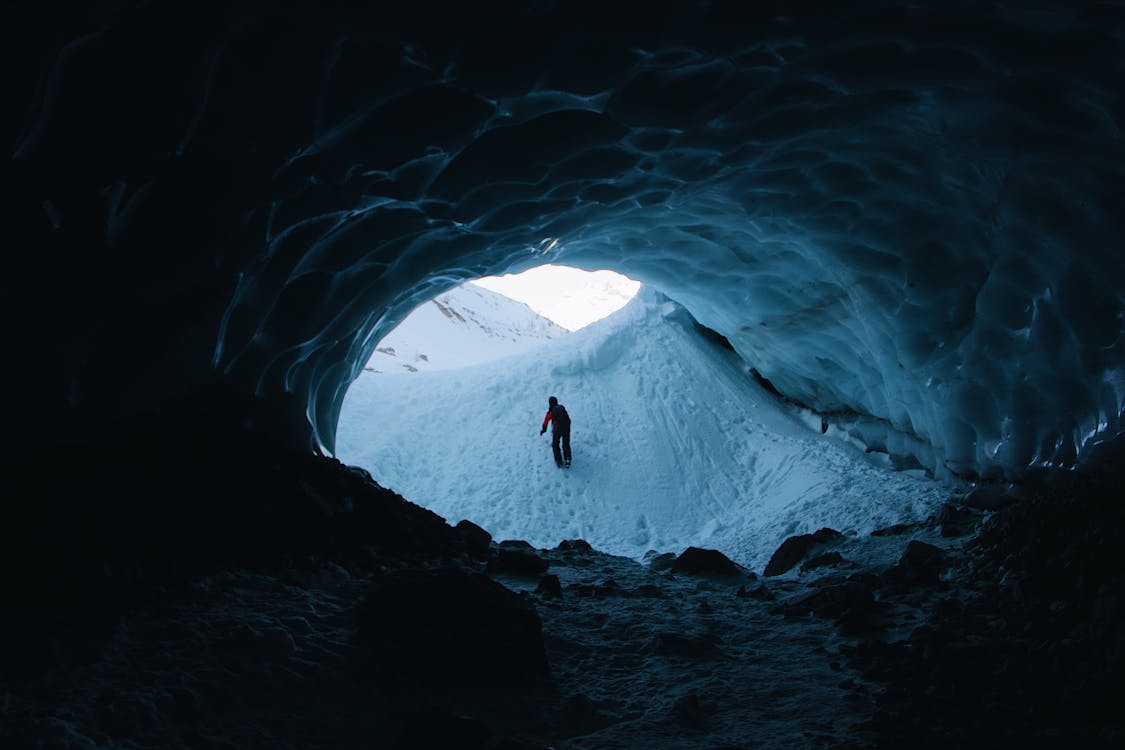 PHOTO: Maël BALLAND
Of course, if you are planning a sustainable ski trip – how you get there is as important, if not more important, than where you go. Consider taking the train rather than flying to reach one of the slopes in Switzerland. (Increasingly, electric car infrastructure is also making driving in an electric vehicle a more viable option.)
While there are other eco-resorts in the Alps to consider, here are some of the most sustainable ski resorts in Switzerland to consider for your next winter sports adventure.
Mürren
Mürren is the cradle of modern alpine skiing. As a car free village Mürren is accessible by cable car and train wizzing along a pine forest on one side and the breathtaking view of the mountains on the other.  The handful of service vehicles are powered by electricity. The village also offers spectacular mountain trails in the winter.
Mürren benefits from over 70% clean and renewable energy and a free and fresh mountain water source. Hotel Eiger promoted the use of tap water and donate 60% of the proceeds of the sold water to Caritas. A charity that supports wells and water projects in location deprived from running water and sanitation.
The region also awards each year Cultural Landscape Award, as an incentive for farmers to continue practicing sustainable management. Thus, helping to preserve both the ecology and aesthetics of its landscapes.
Laax
Laax region set up the Greenstyle Foundation and aims to be the first even self-sufficient ski resort. And they have made some truly astounding strides towards meeting that target. All energy here is renewable, and comes either from photovoltaics or from pellet heating systems. Waste heat from the ski lifts goes into heating buildings.
Recycling is also very much part of life here. Water refill stations are everywhere, and reusable bottles and coffee cups heavily encouraged. There are also plenty of restaurants serving local produce – some exclusively so (such as La Stalla).
Cafe Noname displays the carbon footprint of different dishes. Enjoy a tipple from the Travelling Bar (which settles in the most scenic spot of the day) and you will be supporting the efforts of the Greenstyle Foundation.
Zermatt
Zermatt is one of the best known ski resorts in the country. But even here, where the pressure of so many guests is surely felt, there are plenty of great sustainable practices going on. Zermatt Bergbahnen AG started fitting solar panels here way back at the turn of the millennium.
First of all, they were fitted on the Matterhorn Glacier Paradise restaurant, then, then years later, on the Matterhorn Express Station. In 2018, 3S Valley Station followed suit, and it looks like 3S Mountain Station will be next.
'Eco speed' diesels are used for snow groomers and other vehicles. But the village itself is delightfully car free, and you can get around by electric bus or taxi, or horse-drawn sleighs. And old lift system cables were sent to Myanmar and recycled to make bridges for remote communities. Around the resort, 6 areas of forest are protected, and 10 wildlife sanctuaries have been created to protect local species.
Anzère
This tiny village with just 50km of piste cannot hope to rival its large neighbours – Zermatt and Verbier. But it prides itself on doing its bit for our planet. They have helped keep the Alpine air clean by installing Europe's biggest eco-friendly heating system.
The 'Centrale' wood-pellet burner saves 1.5 million litres of oil a year and provides energy for 600 apartments, 2 hotels and a new outdoor pool and spa. Recent eco projects, and upgrades in lifts and amenities mean that it is becoming more popular with families and eco-conscious travellers.
St Moritz
Another of Switzerland's most famous resorts, St Moritz is also making great strides towards sustainability. They get 300 plus days of sunshine here each year, so surely it is no surprise that solar panels are an increasingly common sight.
This area is also one of the country's epicentres for hydro power. Around 20% of the country's hydropower comes from this area. Snowcats run on diesel-electric. But groomers are powered by biofuel, and snowmaking machines are operated on organic compressor oil.
Arosa
Arosa has been crowned an 'Alpine Pearl' resort for its fight to provide sustainable tourism. Like the other resorts on this list, you can reach here by train rather than flying to reduce your carbon footprint. You could also choose to drive here in an electric vehicle – there are plenty of charging stations here to keep you fuelled up.
Once here, you can also get around in free buses, or horse-drawn sleighs. The ski lifts have special eco-friendly features. They regulate their speed according to demand to save energy, and channel waste heat into buildings. Some chairs are solar powered, and the resort soon intends to run exclusively on renewables.
Davos
Davos is, of course famous as the host of the World Economic Forum. It is one of Switzerland's Energy Cities, and leads by example when it comes to sustainability. The resort takes man steps to create energy self-sufficiency, from the use of renewables to increasing energy efficiency in buildings. Davos also has an exemplary recycling scheme – this was the first city in Switzerland to recycle cigarette waste, which has long been an issue in ski resorts.
Villars
Villars is a low altitude resort, and so it knows it is under threat from climate change. Its days may be limited. But while it still operates, Villars is working on cleaning up its act with a wide range of eco-friendly and sustainable projects. These include solar panel installations on public buildings, a fleet of hybrid public buses, low-energy snow making machines and more.
No one is saying that these resorts are perfect. But by choosing to opt for one of the resorts that is trying to clean up its act, you are helping
Travel Inspiration and Inside from Positive Travel