5 best way to travel green to and around Iceland
There has been much talk about Iceland being a sustainable travel destination.
To be fair, the country is making a great effort to reduce its tourism industry environmental and social impact.
However, international travel carbon footprint can be a major stumbling block to attract eco-conscious and mindful visitors. In fact, according to a recent study by the SIT Graduate Institute international and domestic transport accounts for 98.9% of the average tourist emissions. So, how can we reduce our footprint while travelling to and around Iceland?
Take the ferry instead
Iceland spreads like a napkin in the Northern Atlantic Ocean, making it easily accessible from Europe and North America by air. Hop on the plain and a couple of hours later you are at Reykjavik Airport, the main international airport. While flying is the fastest and easiest way to get to Iceland, in is not the most eco-friendly way to travel. Depending on where you fly from your CO2 emissions can be anything between 700 and 1'500 tons per person for a return flight.
Alternatively, you can take a ferry from Hirtshals, Denmark to Seyðisfjörður, Iceland . Ferry transport emits on average 18g of CO2 per passenger kilometre for a foot passenger. This can vary from 11g for a normal ferry to 52g for a speed boat. However, this is less than a coach or driving by car. Beware that taking your car along brings up your emissions to 128g for a driver and car, which is nearly as high as flying. So, if you have time the most environmentally friendly way to reach Iceland is by ferry on foot. You can always rent a car there.
Practical Tips: Should you off-set your flight CO2?
If you what to make a real difference and contribute to Iceland's environmental efforts, you can choose to off-set your flight CO2 by supporting local reforestation efforts. In fact, Iceland has only 1.5% forest coverage and supporting native species planting and conservation will definitely have a positive impact.
Rent an electrical car
Road trips in Iceland are epic. Breathtaking scenery, with the occasional sheep or horse to keep you company. Iceland's road network extends over more than 12'000 km and half if it is grave unpaved ways. Chances are you will see little to no traffic on the road as soon as you leave the Golder Circle area. So, you might ask if it is a good idea to rent an electrical car? Many car rental companies offer electrical cars for rent. And, you will be amazed by the number of electrical car charging stations, even in the most remote locations.
However, it is worthwhile noting that driving in Iceland has its particularities. If you explore beyond the Golden Circle you will end up driving on grave roads. Plus, weather and road condition may change fast. So, it is worthwhile checking Safe Travel Iceland for the latest updates and alerts.
Use public transport
One think you will find surprising in Iceland is that they have no railroads. The country is virtual train free. This is not surprising considering the county's population is only around 350'000 and two third leave in the capital region. However, to compensate they have an extensive bus and long distance coach network covering most major point on the Ring Road: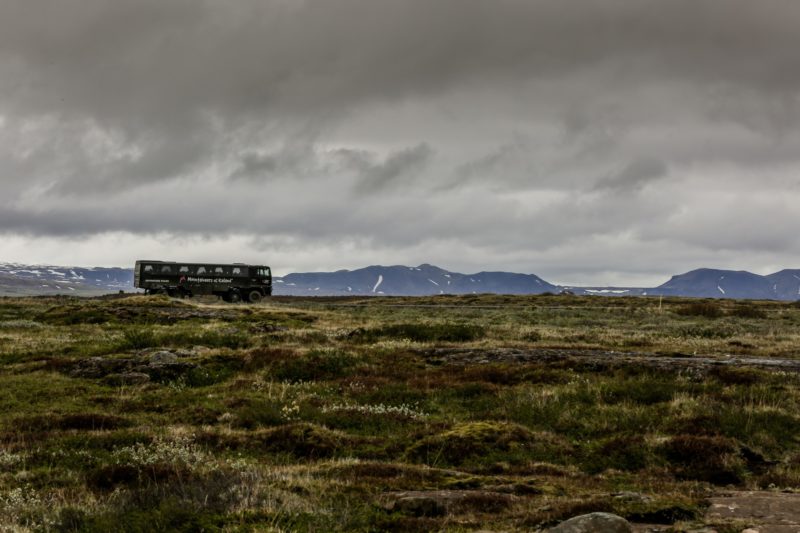 Practical tips
Scheduled public buses run all year. Pre-booking is not possible. On all long-distance buses, you can buy tickets from the driver with cash or credit card. Strætó has the largest network. Tickets for Strætó are also sold at a few places in rural areas and at swimming pools and "10/11" shops in the Capital Area. Packs of 20 tickets are cheaper and there are discounts for youth and 67+ travelers.
Ride a bike
Iceland offers a variety of cycling options, from picking up a bike from your hotel or your host to touring around the country on a bike. Bikemap has mapped out over 1000 cycling routes in Iceland and a staggering 388'511?km of cycling mapped ways. Two thirds (about 700) of these routes are in the capital area and the South East making all the mayor sights easily accessible by bike.
However, if you are planning more than a leisurely stroll around Reykjavik make sure you bring adequate cycling gear. The weather can be rough and unpredictable even in the summer months of July and August.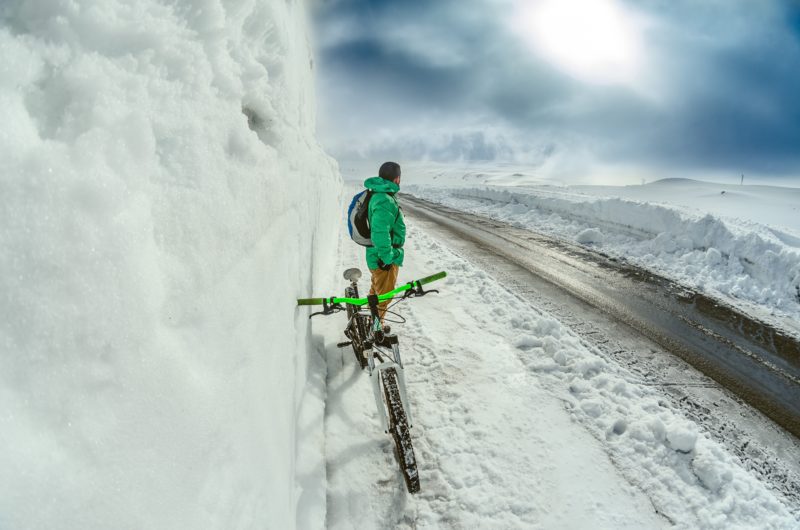 Practical tips
It is worthwhile noting that bikes are conveyed free of charge, if there is space, on public transport. Contact the operator and ask if/how bikes are conveyed on a particular bus. Strætó mainline services often have an outside bike rack. On most other buses, bikes are loaded into the luggage compartment, while some minibuses have luggage trailers, and a few buses do not convey bikes at all.
Go sailing
Iceland has nearly 40 islands but only 4 of them are inhabited. These islands are connected by ferry. But if you what a unique and green travel experience, think of sailing and other water sports.
Here are our favorite water and sailing trip ideas in Iceland
Green Whale Watching – with Northern Sailing, Húsavík
You have probably heard that Husavik is a great place for whale watching. But did you know that Husavik is also the only place in Iceland where you can go whale watching on a sailboat powered by green energy? These eco-friendly tours are operated by North Sailing, pioneers in sustainable tourism in Iceland.
Kayaking on Jökulsárlón Glacier Lagoon Kayaking Around the Icebergs
Avoid the diesel powered zodiacs and hybrid boats and you your own force instead. An easy kayak trip will take you between uniquely shaped icebergs as you paddle your way across the mirror-surface of Jökulsárlón Glacier Lagoon. This is one of the most amazing and famous natural wonders in Iceland. Glaciated high mountain peaks 'frame' the ice lagoon, playful seals are sometimes seen and ocean birds are plentiful.
Related post :
No listings were found matching your selection.
Travel Inspiration and Inside from Positive Travel