Why Choose Scotland for a Sustainable Stay?
Scotland is a fantastic choice for a sustainable travel adventure. Here, ethical travellers can find a wealth of things to see and do. The country may be best known for its whisky, its tartan and its bagpipes. But today, one of the country's main selling points is the wealth of options it provides for eco travel.
There are a number of reasons why this small but beautiful country is a top destination for a sustainable stay. From the bright lights of cities such as Edinburgh, Glasgow, Dundee, Aberdeen and Inverness, to the rugged tranquility of the remote Highlands and islands, Scotland's culture, history and natural beauty provide reason enough to visit.
But Scotland also leads when it comes to a range of sustainability metrics.
Scotland is a world-leader in renewable energy. 100% of the country's electricity needs will soon be met from renewable sources.
The Scottish Government is aiming for the country to be carbon-neutral, meaning net-zero CO2, by 2040 at the latest. It aims to reach net-zero emissions of all greenhouse gases by 2045 at the latest.
The Scottish Government has established aJust Transition Commissionto ensure a 'fair transition' for all.
A wide range of public and private sustainability initiatives and schemes can be found across Scotland. From sustainable communities, to land reform, to re-wildling and conservation schemes, you will find plenty to inspire you during a stay in the country.
There is a strong focus on sustainable tourism. So it is easier to travel sustainably here than it is in many other countries. Here are some top tips for a sustainable stay:
Get To Scotland Sustainably
If you are keen to travel as sustainably as possible, you should avoid air travel wherever possible. Fortunately, Scotland enjoys strong rail links with England and the rest of the UK. It is also connected, via London and the Channel Tunnel, to the rest of Europe. So it is easy to reach Scotland by rail.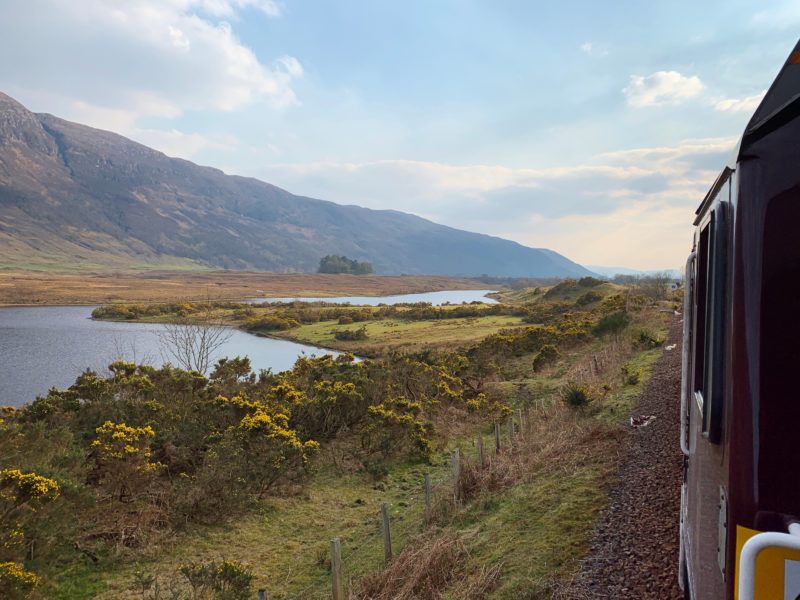 Should you prefer to travel by road, consider hiring an electric vehicle. On the major road network, charging points are ever more available. Availability of electric charge points is also improving in more rural areas.
Get Off The Beaten Track
Once you are in Scotland, you can get around by rail between major settlements. There is also a bus network. However, the best way to truly get to know the country is by travelling more slowly – on foot, by bike, or by means of other non-motorised transport. It is worthwhile noting that there are huge swathes of the Highlands that cannot be visited by road.
There are several popular routes traversed by many of those who visit the country. Many people begin in the capital, Edinburgh, head north via Loch Lomond and Glen Coe to the Isle of Skye, then venture to Loch Ness and Inverness before returning to Edinburgh. But there is far more to Scotland than these popular highlights.
Heading to less well known Scottish destinations is a great way to reduce the negative impact of your travel. Visit these top destinations, by all means, but try to seek out hidden gems at each one. Better yet, focus on a less touristed part of the country. The North Coast 500 is a new tourist route designed to draw visitors further north. But you could also consider the Ardnamurchan or Knoydart Peninsulas on the west coast, or the East Neuk of Fife or the Black Isle on the east. Those are just some destinations well worth getting to know.
Seek Out Slow Travel Solutions
Don't try to take in all of the country at once. Scotland is bigger than you think! Consider focussing on one small part and really getting to know it. That will reduce the need to travel around, and increase the sustainability of your stay. Base yourself at a suitable spot and hike or bike around the surrounding area.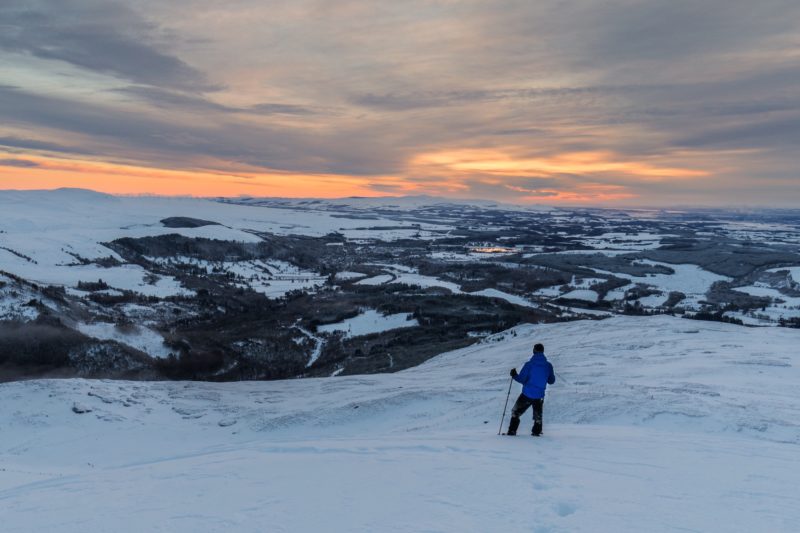 You could also consider spending some time enjoying Scotland's waterways, lochs or coastline on a kayaking or canoeing adventure. In winter, consider off-piste skiing, other winter sports, or even a huskie dog sled ride through the Caledonian forest.
Choose Sustainable Accommodation Options
There are plenty of sustainable accommodation options across Scotland. You will find great places to stay whether you want to stay in a castle, relax in a city hotel, unwind in a cozy cottage or holiday lodge, meet locals in a quaint B&B, or find a luxurious glamping spot. If you do not mind a more back-to-basics stay, however, I would highly recommend camping.
There are plenty of green campsites across Scotland to choose from. But one of the great things about Scotland is that you can also wild camp. Wild camping is covered under the Scottish legislation known as the 'Right to Roam'. As long as you follow the outdoor access code, you can wild camp in many parts of the Scottish countryside. A wild camping trip could be the perfect way to enjoy a truly sustainable and low-impact stay.
Choose Sustainable Food and Drink
Wherever you go, sustainable travel involves taking care over what you eat and drink. You should always choose local, seasonal and ideally organic produce whenever possible. Scotland is not traditionally known for its fine dining. But today, Scotland has an impressive culinary scene.
Scotland's climate and geography mean that it is a natural larder. There are plenty of local delicacies to try. Sample organic produce, glorious grains, seafood galore, some of Europe's best beef and plenty more. Sampling local whisky is, of course, a popular pastime for visitors. But today you can also explore plenty of local gins, and craft beers from a range of sustainable producers. Be sure to visit some farmers markets and sustainable farm shops to explore the local food scene while you are in the country. Then seek out some of Scotland's sustainable restaurants and cafes.
Scotland's food system needs some improvement. As a visitor, you can play your part. You can choose what you eat and drink wisely to support eco-friendly producers and those who are working towards greater sustainability in the food service industry.
Scotland's future lies in promoting sustainable tourism. A warm welcome awaits for those who seek to enjoy a sustainable stay. There is, of course, a lot more to consider. But these tips should help you begin to plan your own sustainable Scottish adventure.
Related post :
No listings were found matching your selection.
Travel Inspiration and Inside from Positive Travel