On the occasion of World Environment Day and World Oceans Day in June, we are launching our brand new LIFE UNDER WATER CHALLENGE Photography Contest, celebrating all of the water babies and ocean lovers who are doing their part to nurture our marine biodiversity.
the challenge
The LIFE UNDER WATER CHALLENGE calls for entries of incredible underwater, ocean life and sea landscape photography, with even more incredible stories behind the photos.
We are looking for nominations and entries from marine life champions who are playing a role in preserving the seas and oceans they love - from beach clean ups, to coral reef planting, turtle conservation and more.
We want to see your most incredible snaps of the world's wonderful water spaces and wildlife, and hear your inspirational stories on how you are helping to protect them.
Up for grabs for the winning entries, is one of three incredibly luxurious stays which all have the Positive Travel seal of approval for eco-friendly travel. The prize stays will take place once current travel restrictions have been lifted and it is safe to travel again.
timeline
Entries open on 22nd April 2020 in celebration of Earth Day, and will close on 17th May (23.59 EST). We will then create a shortlist of entries, with the public vote commencing on 18th May (12.00 CET) and running until 3rd June (23.59 EST).
The judging panel and Positive Travel will also select their winners in this period.
The Judges Favourite and Public Favourite will be announced on 5th June in celebration of World Environment Day.
The Positive Travel Favourite will be announced on 8th June in celebration of World Oceans Day.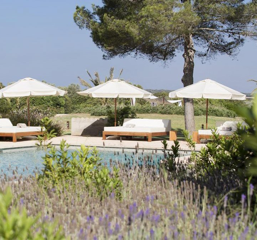 Public Favourite
The Public Winner will be selected by a public vote of their favourite photo on our website of the shortlisted entries.
The winner of the public vote will be treatedo a two-night stay at the extraordinary Fontsanta Hotel Thermal Spa & Wellness.  This exclusive 5-star hotel is located in southern Mallorca, and offers the only natural hot spring in the Balearic Islands. The indulgent property is the ideal spot for a blissful break.
As well as natural water, the property offers up a decadent taste of natural and local produce in its restaurant, using all local suppliers and hiring local staff.
Judges Favourite
The Judges Favourite will be chosen based on the merit and the impact the entrant has had on helping our marine biodiversity.
The winner of the judges' vote will enjoy a fabulous three-night stay at the beautiful Nobnocket Boutique Inn located within the iconic Martha's Vineyard.
This charming island retreat offers a balance between traditional and modern, with classic touches alongside a quirky artistic vibe.
The stunning property is in a secluded spot surrounded by gardens, trees and the singsong of birds, situated upon two acres of diverse gardens and woodland.
The property plays a vital role in preserving the island's community and heritage, supporting local suppliers and conserving the environment.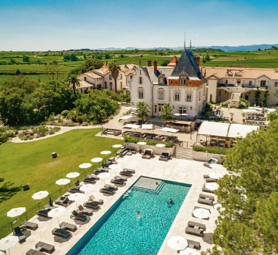 Positive Travel Favourite 
The Positive Travel Favourite which will be our overall top choice, across both positive action and show-stopping photography.
The Positive Travel Favourite will win a lavish three-night stay at the magnificent Chateau St Pierre de Serjac in France. This grand property boasts jaw-dropping French architecture, 10 acres of gardens surrounded by 220 acres of woodland and a glistening pool and sun terrace for enjoying the Southern France sun.
Environment is at the heart of this luxe property, having recently completed a study of their carbon impact so as to offset this entirely by 2025.