THE ART OF POSITIVE GIFT GIVING
Why are experiences the best Christmas gifts?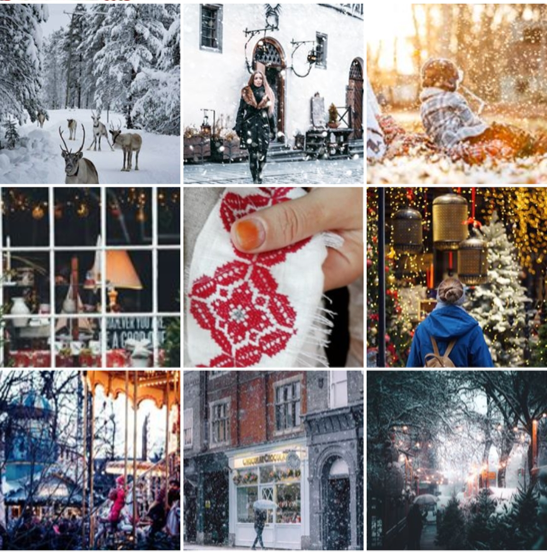 "Time cannot be packaged and ribboned and left under trees for Christmas.
Time can't be given. But it can be shared."
The Gift, Ceclia Ahern 
1'000'000'000'000!
This is how much the world will spend this holiday season. And just in case you are confused about all the 0s here is a short version: $1 trillion.
Now, brace yourselves for the waste figures:
270'000 tonnes food waste
140'000km (227'000m) of wrapping paper
125'000 tonnes of plastic
8 mn Christmas trees
1 bn Christimas cards = 200'000 trees
And:
£700 mn =   nearly $1bn of unwanted presents!!!
Imagine the waste! 
And it is not that we lack imagination, creativity or choice. We have to get something, anything. Sometimes in between calls, Instagram posts, Snapchats and WhatsApps, quickly ordered on our smartphone online. According to a recent study 76% of people would have bought their Christmas presents on their mobile devises online this holiday season. Sometimes we would barge into the shop 5 minutes before it closes. Does this sound familiar?
We get pushed into buying unwanted gifts. Just because it is the tradition. No wonder people have resorted to giving gift cards and vouchers. But doesn't this seem so terribly impersonal?  
And yet, gift giving can be a great adventure and a thrilling expedition. It is the perfect excuse to explore new places and known places differently.
The ethical gift giving tree
So what treat would you like to get this holiday season? 
Experiences are the gifts with the most positive impact on the environment, society and ethics. They are also the largest holiday gifts spending, second only to electronics. Nearly 40% of people in the USA have said they would like to get an experience for Christmas.
And you, what are you planning to give your loved ones for Christmas?
Looking for Christmas gift inspiration
Gifts can range from spa treatments, cultural activities and weekends away to bungy jumping, hot air ballooning and helicopter flying.