meet the positive people who make it happen
+impact Travel is privileged to have on board people who are passionate about travel and making a real difference for the environment and destination communities.  We share the believe that travel is a force for good!
Our Advisory Board included mindful and conscious travelers,  hotel owners, as we as experts in the travel industry and the verification and certification area.
Milena Stoyanova
+impact Travel founder and CEO, Switzerland
Milena is the Founder and CEO of Positive Impact Travel: +impact Travel. She is a passionate traveler. Her travels have taken her to over 80 countries and made her acutely aware of the environmental and social issues we are facing.
Milena is a firm believed that travel is a force for good. Travel is an eye opening experience and pushed our boundaries and preconceived ideas of the world.
Prior to creating +Impact Travel and Global Forest, Milena worked in several financial institutions and large multinational corporations. She started her journey to sustainability in Microfinance and later became the Head of Sustainability in an international company.
Shivya Nath
Founder The Shooting Star, Author and Responsible Traveler, The World!
Shivya is the founder of the award-winning travel blog, The Shooting Star, and has authored a bestselling travel memoir by the same name. She grew up in the foothills of the Indian Himalayas and her love affair with travel compelled her to give up her home and sell most of her possessions. She has been living nomadically for over five years, has explored over fifty countries, and aspires to build meaningful connections with local communities wherever she goes.
She appeared on the cover of National Geographic Traveller India Magazine in 2018, and her intrepid adventures have been featured on BBC Travel, TEDx, WWF and other prestigious publications.
Over nine years in the travel industry, Shivya has worn many hats - that of a social media strategist at the Singapore Tourism Board, an entrepreneur in the responsible travel space, a freelance Forbes Travel Correspondent, a speaker and a travel influencer. But her greatest passion lies in promoting sustainable tourism, not just because it's the need of the hour, but also because it's a more immersive way to experience the world.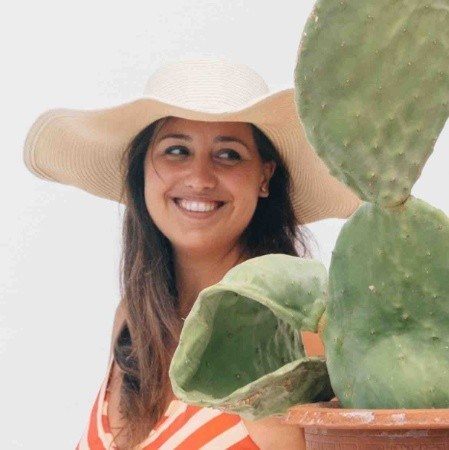 Anita Motta
Co-founder Prinicipe di Salina Boutique Hotel, Italy
In 2017, Anita put on hold her multinational company career to co-found with her family Principe di Salina, a boutique hotel in the Aeolian islands, north of Sicily.  The hotel is located in Malfa, in the island of Salina. Salina offers a natural reserve mountains and the town of Malfa is the first in all Sicily to prohibit single use plastic.
Since opening Principe di Salina, Anita has devoted herself to make it different from anywhere else in the world through fully focusing on the small details often forgotten: caring about people while caring about the environment.
Anita lives between the Middle East and Sicily with her husband. She can be found swimming in the sea on the weekend or plotting their next international adventure.
Originally from Milan, Italy, Anita continued her studies abroad in Boston, US and worked across the industry in New York, Milan, Bangkok and Hamburg.  She has over ten years of experience in international marketing, communicationsand fast moving consumer goods.
Roger Kamgaing
Executive Vice President, SGS, Switzerland
Apart from being an Executive Vice President at SGS, the world leading certification company, Roger is the founder of TIME, an incubator supporting entrepreneurs in Africa.
Roger has solid academic background and professional experience in the sphere of audit and certification for Ernst and Young, and commodity trading in Africa.
Roger has good knowledge and understanding of many African, Latin American and Carribean Countries' cultures and environments. 
He has recognized entrepreneurial exposure and more than 15 years of successful business and cooperation with Governments.
Folker Heim
Head of Operations, Global Hotel Alliance (GHA), UAE
Folker is Head of Operations at Global Hotel Alliance (GHA), the world´s largest alliance of independent hotel brands, where he is responsible GHA's global technology platform supporting the DISCOVERY loyalty programme that recognizes over 13 million valuable customers and rewards their loyal behaviour across over 500 hotels from 35 upscale and luxury hotels brands. He also oversees ecommerce systems, customer service and the data & analytics teams.
Prior to joining GHA, Folker spent twelve years with Kempinski Hotels, where he focussed on CRM, customer loyalty and project managing the implementation of OCIS, a central customer information database.
Folker has an MBA from Reims Management School.